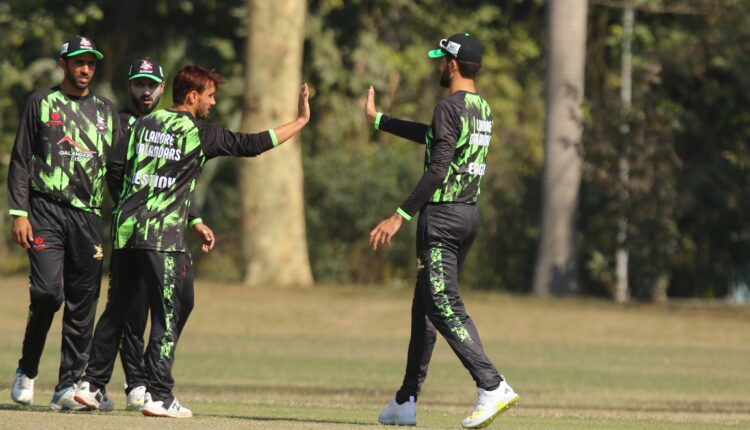 PSL 2023: Lahore Qalandars disclose Flashy Dark Green New Training Kit
The Lahore Qalandars unveiled a sleek new training jersey for the upcoming eighth season of the Pakistan Super League, as the athletes gathered for a practice camp. The black uniform, accented with vibrant neon green, befits the team's official hue and elicited excitement from the players as they donned the fresh attire in preparation for the tournament.
Lahore Qalandars players use the newly introduced kit in practice session and post some pictures on theLahore Qalandars official Twitter page.
Highs and Lows @iShaheenAfridi #sochnabemanahai #HBLPSL8 pic.twitter.com/JZm1lq5c8J

— Lahore Qalandars (@lahoreqalandars) February 7, 2023
— Lahore Qalandars (@lahoreqalandars) February 7, 2023
The new kit's design features a striking color scheme, with bright and bold hues that are sure to stand out. The intricate detailing on the kit is a testament to the team's attention to detail, while the comfortable and lightweight material ensures that the players can perform at their best. The kit has been designed with the players' comfort in mind, allowing them to focus on their performance without being held back by restrictive or uncomfortable clothing.
In conclusion, the Lahore Qalandars have raised the bar with their dazzling new training kit for the upcoming PSL 8, and it is sure to inspire and motivate the players to give their best performance yet.