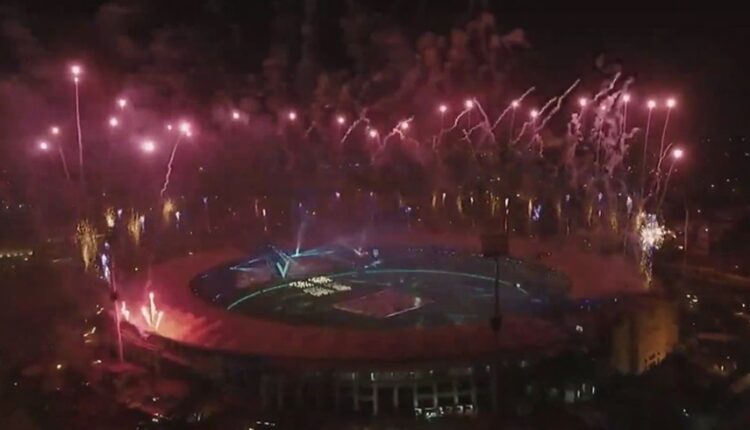 PCB decide to make PSL 8 Opening Ceremony in AR & VR Technology
The Pakistan Super League's eighth edition's opening ceremony has been decided to be a singular and memorable experience using cutting-edge technology. Sources indicate that the utilization of AR and VR technology will take place in the opening ceremony. It will be the first time that cutting-edge technology will be employed in Pakistan. It has been reported that the opening ceremony of PSL 8 will also feature a fireworks display.
Multan is all set to host the the grand launch of PSL 8 for the first time in its history. This mega event is scheduled to take place on February 13, 2023 at the Multan Cricket Stadium. The city of Multan has been eagerly waiting for this moment, as it is a matter of great pride and honor for the entire region.
PCB already confirmed that Sahir Ali Bagga and Aima Baig will perform in the opening ceremony alongside PSL 8 official anthem singers – Asim Azhar, Shae Gill, and Faris Shafi.
Najam Sethi, the newly appointed head of Pakistan Cricket Board (PCB), is working tirelessly to ensure that this year's Pakistan Super League (PSL) is a huge success. He is determined to bring about positive changes in the league and is focused on making the PSL a global brand. He has emphasized the importance of improving the quality of the tournament, as well as making it more attractive to audiences around the world. He also mentioned that the PCB will be introducing new marketing strategies to increase the reach of the PSL and create a more engaging experience for fans. With Sethi's commitment and dedication, the PSL is poised to become one of the most popular T20 cricket leagues in the world.  Sethi and his team increased PSL's branding budget from $100,000 to $1 million which will help to compete IPL in future.
PSL is one of the most popular cricket leagues in the world, and its opening ceremony is always a grand affair. This year's ceremony is expected to be no different, with a lineup of talented performers and exciting displays to entertain the audience. Fans from across the country will gather at the stadium to celebrate the start of a new season of top-quality cricket.