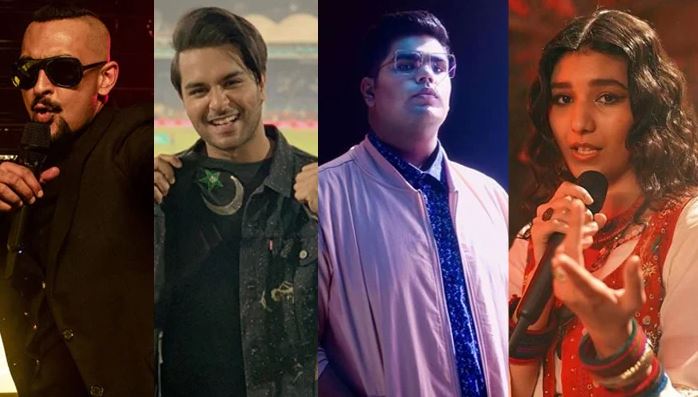 PSL 8 Opening Ceremony's Performers Revealed For Anthem
The much-anticipated opening ceremony of the 8th edition of the Pakistan Super League promises to be a glittering affair, with a line-up of scintillating performers unveiled. The roster features some of the biggest names in Pakistani entertainment, poised to set the stage ablaze with their electrifying acts. The audience can expect a fusion of music, dance, and drama, with a touch of cultural flair.
According to recent reports, the talented musicians Sahir Ali Bagga and Aima Baig will be joining Asim Azhar, Shae Gill, and Faris Shafi in the opening ceremony of the PSL 8 (Pakistan Super League). These artists are known for their exceptional musical skills and are expected to add to the excitement of the ceremony with their performances. The official-anthem singers, Asim Azhar, Shae Gill, and Faris Shafi will also be present to add to the electrifying atmosphere of the event. With such a talented lineup of artists, the opening ceremony of the PSL 8 promises to be an unforgettable event.
The Pakistan Super League is set to make history with its first ever opening ceremony in Multan. The mega event at the Multan Cricket Stadium will take place on February 13, marking a new beginning for the popular T20 league.
This time in PSL 8 opening ceremony augmented reality (AR) and virtual reality (VR) would be used to provide an unparalleled entertainment experience. A mesmerizing light show aided by drones will also be showcased, aimed at captivating cricket fans around the world.
The PSL management has yet to announce the ultimate release date for the much-anticipated anthem.