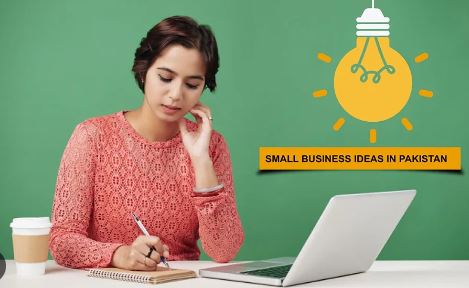 Top 10 Business Opportunities in Pakistan
Pakistan offers several business benefits and opportunities for entrepreneurs and investors. While it's essential to navigate challenges and be aware of the local business environment, there are significant advantages to doing business in Pakistan. The top 10 business opportunities in Pakistan. Please keep in mind that economic conditions and opportunities may have evolved since then. It's essential to conduct thorough market research and consult with local experts for the most up-to-date information. Here are the top 10 business opportunities in Pakistan:
1. E-commerce and Online Marketplaces
Pakistan's e-commerce industry has witnessed exponential growth in recent years, fueled by increased internet penetration and a burgeoning middle class with greater purchasing power. The COVID-19 pandemic further accelerated the shift toward online shopping. Major players like Daraz, OLX, and Alibaba-backed AliExpress have established a presence in Pakistan, but there is still ample room for smaller, niche e-commerce ventures.
Starting your own online store, developing a specialized marketplace platform, or offering logistics and payment solutions can be lucrative. Mobile wallets and digital payment platforms are also emerging as critical components of the e-commerce ecosystem, offering opportunities for innovation and growth.
2. Agriculture and Agribusiness
Agriculture has long been the backbone of Pakistan's economy, employing a significant portion of the population. The sector offers diverse opportunities, from crop cultivation to livestock farming and agribusiness ventures. As climate change becomes an increasing concern, investing in climate-resilient crops and sustainable farming practices can be a wise choice.
Moreover, food processing, packaging, and export present substantial prospects. With global demand for organic and specialty agricultural products on the rise, Pakistani entrepreneurs can tap into international markets by producing high-quality, certified organic products.
3. Information Technology and Software Development
Pakistan has a burgeoning IT industry, known for its skilled workforce and competitive rates. Startups, software development companies, and IT consultancies are flourishing. You can consider offering services such as web development, mobile app development, cybersecurity solutions, and data analytics.
Outsourcing IT projects from foreign clients is also a viable option, as Pakistani IT professionals are highly regarded for their technical expertise. Leveraging these strengths can lead to substantial business growth.
4. Renewable Energy
Pakistan, like many countries, is actively pursuing renewable energy sources to address power shortages and environmental concerns. Solar and wind energy projects, in particular, have seen significant investment. Entrepreneurs can explore opportunities in solar panel manufacturing, installation, and maintenance. Wind energy projects, especially in the coastal areas, offer tremendous potential.
Government incentives, including feed-in tariffs and tax breaks, make renewable energy a compelling sector for investment. As global pressure to reduce carbon emissions intensifies, Pakistan's renewable energy industry is poised for substantial growth.
5. Healthcare and Pharmaceuticals
The healthcare sector in Pakistan continues to expand, driven by increasing healthcare awareness and a growing population. Entrepreneurs can explore a wide range of opportunities, including:
Hospitals and Clinics: Establishing modern hospitals, specialty clinics, and diagnostic centers to meet the rising demand for quality healthcare services.
Pharmaceutical Manufacturing: Producing generic medicines and pharmaceuticals for domestic consumption and export.
Telemedicine Services: Developing telehealth platforms and services to reach underserved areas and improve healthcare access.
Medical Equipment and Supplies: Importing, distributing, or manufacturing medical equipment and supplies.
The COVID-19 pandemic has also highlighted the importance of healthcare infrastructure, making it a particularly attractive sector for investors.
6. Real Estate and Construction
Pakistan's rapid urbanization has created a demand for both residential and commercial properties. Real estate development, construction, and property management are lucrative areas to consider.
Residential Real Estate: Building housing developments, apartment complexes, and gated communities to meet the housing needs of urban populations.
Commercial Real Estate: Developing shopping malls, office spaces, and mixed-use projects in thriving urban centers.
Property Management: Offering property management and maintenance services to property owners and investors.
It's worth noting that government initiatives, such as Naya Pakistan Housing Program, are aimed at promoting affordable housing, creating additional opportunities for real estate developers.
7. Education and E-Learning
Pakistan boasts a large youth population, and education is a priority for many families. This presents numerous opportunities in the education sector, including:
Schools and Colleges: Establishing quality educational institutions that offer K-12 and higher education programs.
E-Learning Platforms: Developing e-learning platforms, offering online courses, and providing tutoring services.
Educational Technology (EdTech): Creating innovative educational technology solutions, such as learning management systems and interactive educational content.
With the increasing acceptance of online education, particularly due to the pandemic, the e-learning sector has seen remarkable growth.
8. Tourism and Hospitality
Pakistan's natural beauty, diverse landscapes, and rich cultural heritage make it an emerging tourism destination. Entrepreneurs can explore opportunities in the tourism and hospitality sector:
Hotels and Accommodation: Investing in hotels, guesthouses, and boutique lodgings in tourist hotspots.
Tour Operators: Launching tour operators or travel agencies catering to adventure tourism, cultural tours, and eco-tourism.
Food and Dining: Establishing restaurants, cafes, and culinary experiences that showcase Pakistani cuisine.
Government initiatives aimed at promoting tourism, such as the opening of new tourist destinations and visa facilitation, are expected to further boost this sector.
9. Textile and Garments
Pakistan has a well-established textile and garment industry, known for its quality products and competitive prices. Opportunities in this sector include:
Clothing Brands: Starting a clothing brand, whether for domestic or international markets.
Textile Manufacturing: Investing in textile manufacturing units for fabrics, yarns, and other textile products.
Garment Manufacturing: Setting up garment manufacturing facilities for mass production and export.
The textile industry is one of Pakistan's largest employers and export earners, making it a vital part of the economy.
10. Food and Beverage
Pakistan's diverse culinary landscape offers various opportunities in the food and beverage sector. You can consider:
Restaurants and Cafes: Opening restaurants, cafes, or fast-food franchises to cater to local tastes.
Food Delivery Services: Establishing food delivery platforms and services, leveraging the convenience trend.
Packaged Food Products: Manufacturing and marketing packaged food products, including snacks, spices, and beverages.
Before starting any business in Pakistan, it's crucial to conduct thorough market research, understand local regulations, and build a solid business plan. Additionally, networking and building relationships with local partners and authorities can significantly enhance your chances of success. Keep in mind that the business landscape can change rapidly, so staying updated on market trends and economic developments is essential for long-term success.