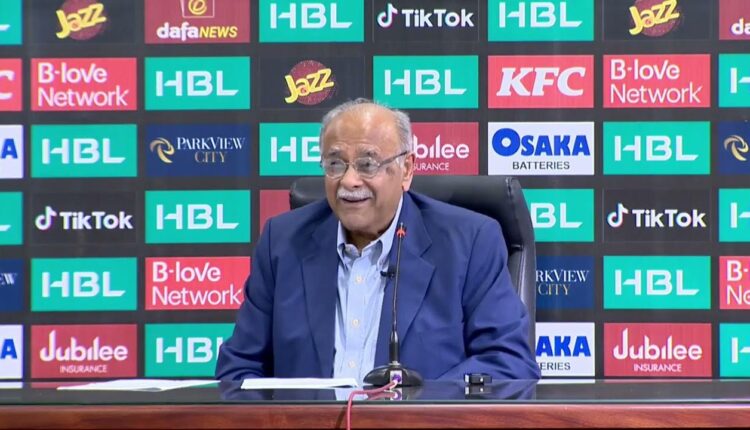 PCB Chairman Najam Sethi Claims, Digital viewership of PSL 8 higher than IPL 2022
The Pakistan Cricket Board (PCB) Chairman, Najam Sethi, has claimed that the digital viewership of the Pakistan Super League (PSL) Season 8 has exceeded that of the Indian Premier League (IPL) 2022. This announcement comes as a significant achievement for the PSL, which has been striving to compete with the IPL and become one of the most-watched cricket leagues in the world.
According to Sethi, the PSL's digital viewership has crossed the 150 million mark, which is higher than the IPL's digital viewership for the current season. He added that the PSL had also witnessed an increase in its television viewership, with more people tuning in to watch the matches live.
The PCB Chairman further added that last year, more than 130 million people watched the money-rich Indian Premier League on digital platforms, a figure surpassed by the eighth season of the PSL.
"I asked about our digital rating. Najam Sethi's show used to have a rating of 0.5 on TV, whereas PSL is now getting a rating of more than 11. So when it completes, it could be 18 or 20," Sethi added.
The PSL's success can be attributed to several factors, including the league's high-quality production values, innovative use of technology, and engaging content. The league has also made a conscious effort to promote its brand on social media platforms like Facebook, Twitter, and Instagram, which has helped it to attract a global audience.
Sethi's announcement has been met with excitement and optimism by fans of the PSL, who see this as a significant milestone in the league's growth and development. Many fans have taken to social media to express their joy and pride in the league, and to congratulate the PCB and the PSL management for their hard work and dedication.
While the PSL may still have some way to go before it can compete with the IPL in terms of revenue and global reach, it is clear that the league is making significant strides towards becoming a truly world-class cricket league. With the support of fans and stakeholders, and continued innovation and investment, the PSL is well on its way to achieving its goals and cementing its position as one of the premier cricket leagues in the world.